In March of this year, 2023, LX Labs will be 2 years old, but the journey to create a separate consulting department started years before. In 2019, our team held a series of strategic sessions and identified the challenges we faced in growing a successful, sustainable, and enduring eLearning business. The insights we gathered led us to a new model for revenue diversification, a path to grow Onlea's resilience as a leader in digital course development, and acumen as an industry guide through the rapidly changing landscape of online learning.
Since those days, the body of work produced by LX Labs is astounding and speaks to the opportunities of our strategy-first, research-based approach. We've helped a wide variety of clients tackle over 100 different projects, from developing long-term professional development strategies for employees to developing innovative post-secondary academic programs. We've provided learner and organization needs assessments, evaluated learning management systems and content delivery models, provided visually compelling accessible content templates, trained client teams on how to create and deliver their own branded learning programs, and have brought to life unique, one-of-kind learning experiences with custom software development.
And not a moment too soon! The COVID-19 pandemic thrusted institutions worldwide into remote forms of working, teaching, and learning, many of whom were far from prepared for it. From 2021 through 2022, the LX Labs team supported several provincial and national organizations adjusting to the change, operationalizing their needs and building digital strategies for the long term.
Highlights of our work in 2022 include working with the Sherwood Park - Strathcona County Primary Care Network to enhance their educational care model with hybrid classes and programs; guiding and supporting the College of Physicians and Surgeons of British Columbia in moving towards new and optimized forms of professional development delivery; and building a custom comic-book style mini-course for the Canadian Women's Foundation and their Signal for Help Responder campaign--with a focus on soft skills training for allies responding to situations of gender-based violence.
Looking outward into 2023 and beyond, LX Labs is committed to the continuous improvement of our core consulting services and the development of new services in response to client needs. Our talented team of learning experience professionals excels particularly well in tackling complex problem spaces and finding solutions that fit the needs of both our clients and their customers, employees, facilitators, students and or learners. One of the guiding principles that has shaped LX Labs from the beginning is 'build the right thing' and by zooming in and zooming out, diverging and converging through an LX project journey, we are able to shine a light on the best path forward.
With the success of our initial projects, we are seeing many clients return with new initiatives, partnering with LX Labs long-term to pilot their learning investments or developing relationships with Onlea's other creative studios to produce high quality learning experiences at scale. Over the next year, we will be focusing on efforts to sharpen our key competitive edges, course innovations that highlight the advantages of learning experience design, shorter learning curves and even stronger alignment with big picture goals. Our team is uniquely positioned to work with clients who prize imagination and are ready to make waves as they engage their learners in meaningful ways, wherever they may be.
William Fritzberg (he, him)
LX labs Lead, Onlea Enterprises INC.
---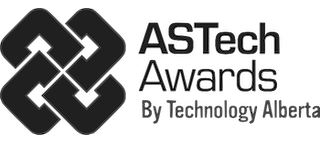 Big congratulations to William and the LX Labs team for receiving the 2022 ASTech Award in the category of Social Innovation/Educational Technologies for their work on the consulting project:
---