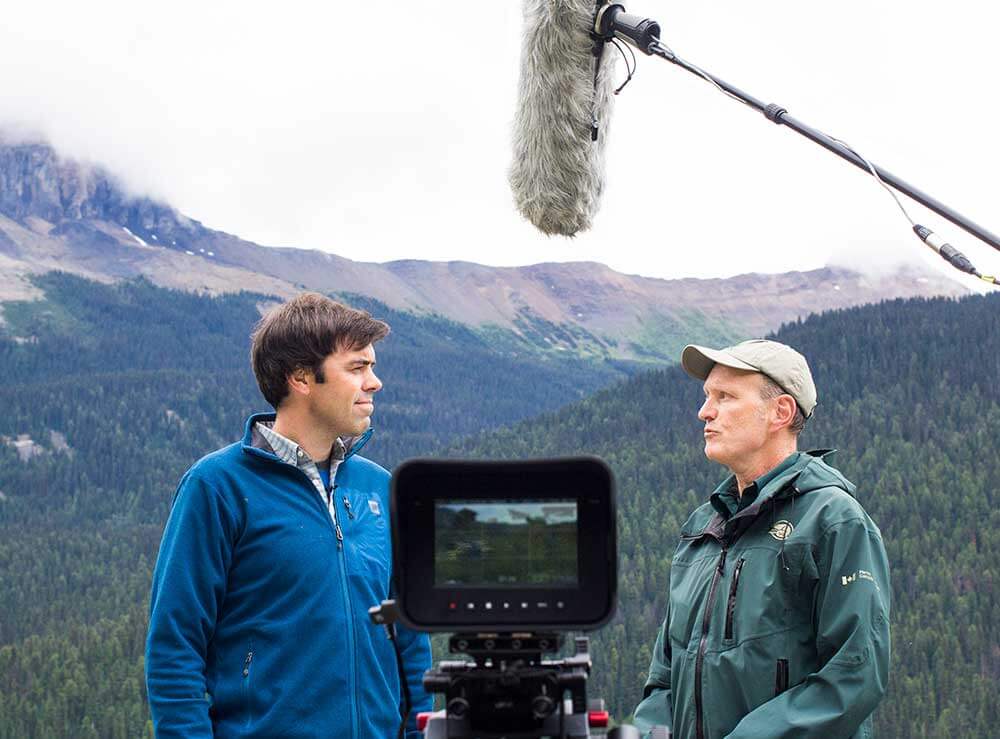 Onlea's Mountains 101 is an award winning MOOC that takes the learner out of the classroom (or any room) and puts them into the heart of the subject matter, the mountains.
One of the key elements that makes Mountains 101 stand out from other online courses are the supplemental video (or b-roll) that gives the course its documentary style, filming on location in the Canadian Rockies was one of the most exciting pieces of the production but this was also challenging for our content team. Take a look how we made the these pieces for Mountains 101.
How great video assets made the course
A rich visual style was essential for a course about mountains. We produce online courses on a wide variety of topics, so our designers, editors and illustrators have to be versatile, working in different styles depending on the content we are presented with. Early in the project, we decided to bring rich images of mountains to the forefront, and keep the style of text and illustrations more subtle. This meant we needed access to large amounts of stunning mountain imagery and video.
As a production company, Onlea often sources images and videos for projects. In general, our content team will source assets that are critical to the learner's experience. Typically, our production team will then source additional visual assets to use as backgrounds, or additional graphical elements.
Luckily, a number of people on our team are avid outdoor adventurers, as well as photographers. This meant we could make use of our extensive libraries of personal photography throughout the creation of the course. However, extra video (commonly called B-Roll) was a little trickier to source.
Client-Sourced
For this course, our clients at the University of Alberta were very active in content sourcing. They negotiated access to a huge amount of b-roll from a number of sources, including Parks Canada, Travel Alberta, and a hollywood cinematographer, among others. This library of footage, totalling upwards of 5 Terabytes of video, was crucial to making Mountains 101 such a visually rich experience.
Self-Produced
In addition to this footage, we captured a large amount of B-Roll ourselves. Before we were out in the field, we took the time to put together a list of B-Roll we needed to capture. This meant that between shooting cameos with experts on location, we turned our cameras to the scenery, capturing glaciers, rock formations, and examples of human impact on the landscape.
Purchased footage
We also made efficient use of a modest budget to purchase footage of mountain ranges outside of the Canadian Rockies. This meant that despite our focus on local content, we were able to showcase mountains around the world.
Putting it all together
With footage obtained, it was time to put it all together in the edit. Each lesson begins with a montage related to the topic of the lesson, giving the course a documentary feel. Specific pieces of footage used to illustrate concepts throughout the lessons. Some include annotations, to further draw the learner's attention to specific features. We'll be writing more about this style in a future blog post.
What we learned from location filming.
As an Edmonton based studio/company, we're privileged to have the most beautiful mountains (We might also be a little biased about this) in the world only a few hours away. Having our main subject readily accessible to us allowed us to film on location far more than previous courses. We had experience in location filming from our previous Paleontology courses for the University of Alberta, but Mountains 101 took on-location filming to another level.
Over the course of filming Mountains 101, we did several location shoots. The first few were well within our previous experience. We captured interviews on the University of Alberta campus, TechTips at Mountain Equipment Co-op, and at a city park. The biggest challenge for our team was our multi-day shootsshooting trips in the Rocky Mountains.
1. Give yourself extra time at each location
Working with Parks Canada, and our presenters Zac, and David, we booked a series of interviews throughout the mountain parks. These took us to a number of great locations. Our first trip was jam-packed with different scenery around Banff National Park. With such little time left between different filming locations, we missed a number of opportunities to capture more B-Roll in between shoots.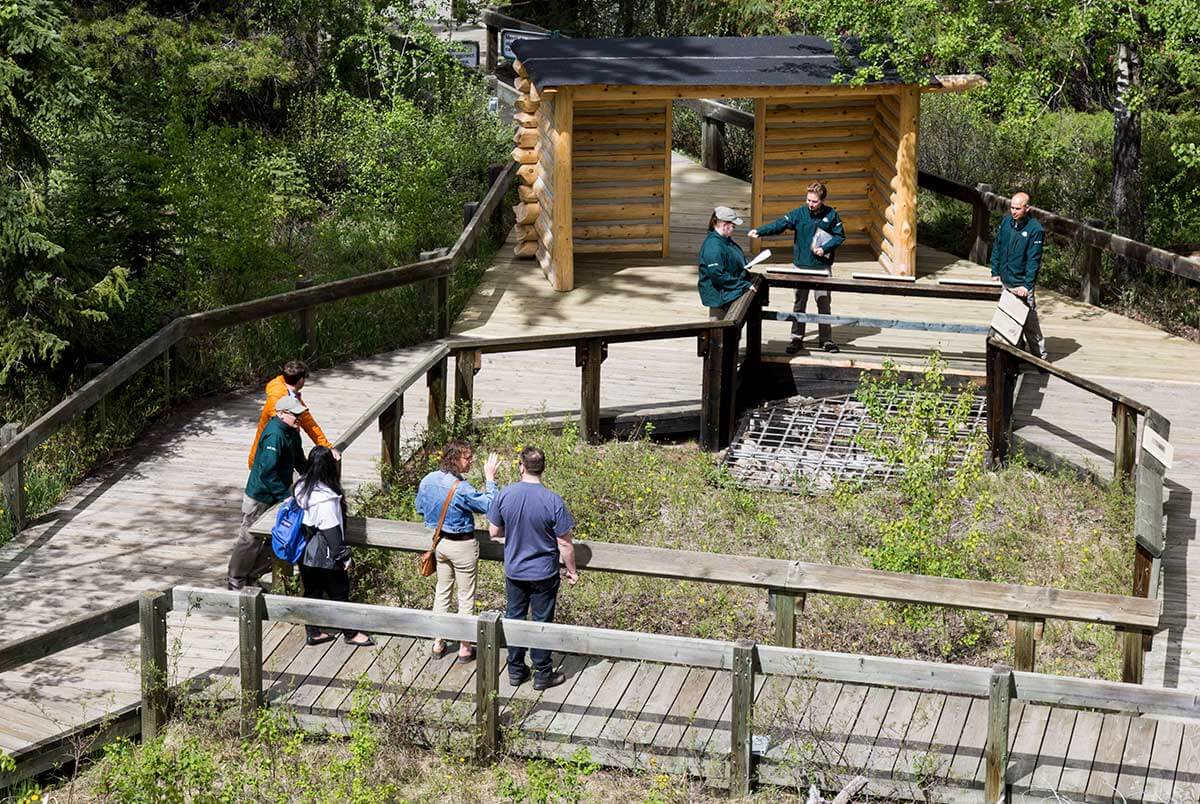 2. Keep your schedule efficient
As we had learned from the frantic schedule of our first trip, we provided more time between locations to capture additional footage on our next trip out to the mountains. On the first day, we filmed 6 of the 11 planned techtips. We were careful to concentrate on the locations around our base in Canmore for the first day of shooting, to give ourselves time to go deeper into the mountains on day 2.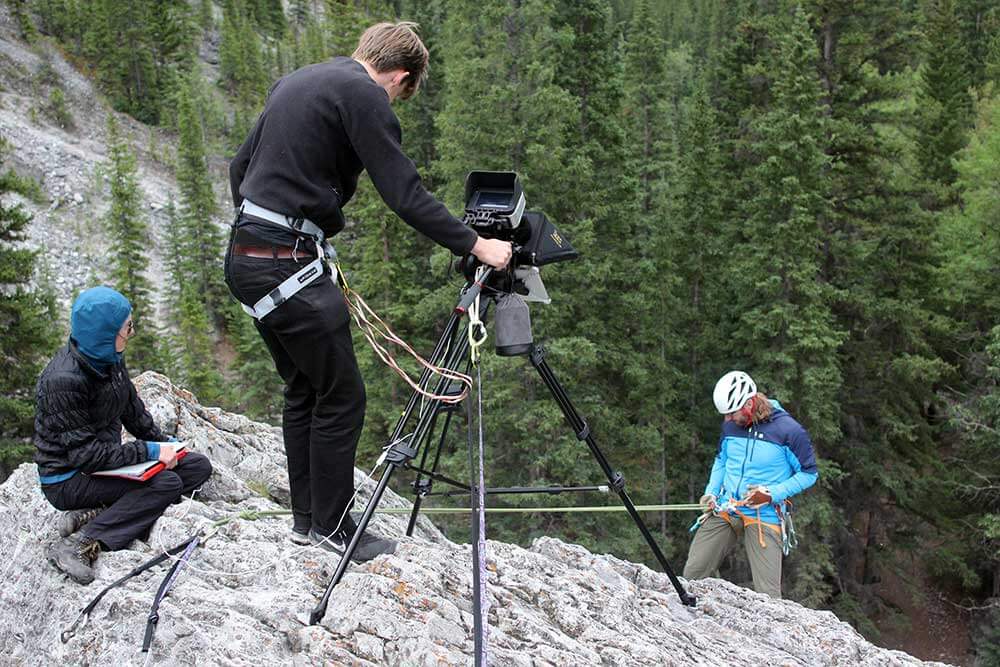 3. Stay flexible
Our original plan was to film all of the TechTips on climbing safety at Rundle Rock in Banff. Half the TechTips discussed glacier safety, which we planned to cover using B-Roll. The client suggested driving north to the Columbia Icefield, about 200km north of Canmore, to film on the glacier. Because of our efficiency on day 1, we were able to accommodate this. Getting out on a glacier improved the TechTips immensely, and allowed us to capture footage that was useful for the rest of the course. It also brought us to several useful locations along the way, including Bow Lake, and a meadow near the highway.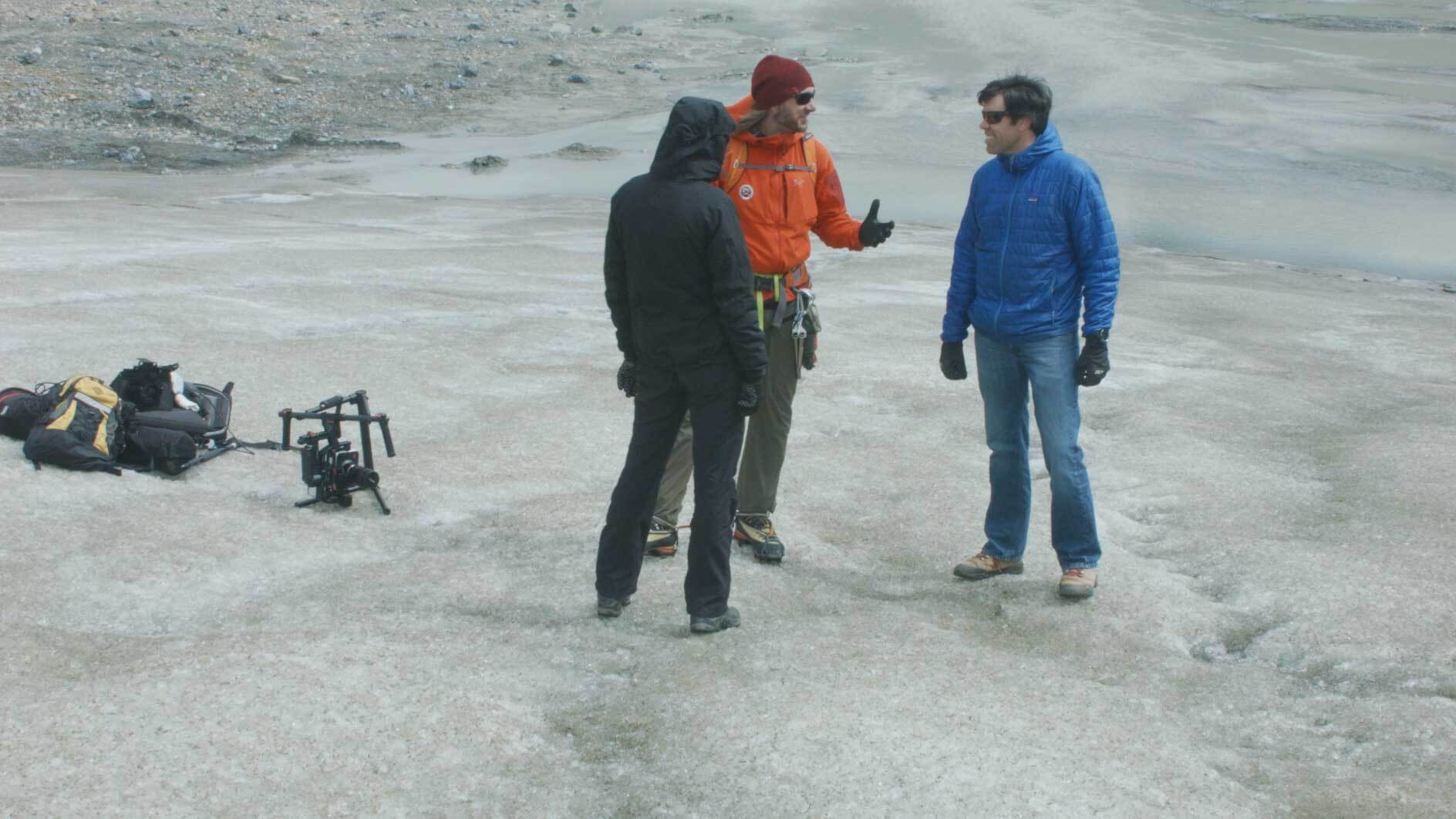 4. Keep your eyes open
For the final day of this shoot, we travelled down to Waterton National Park in Southern Alberta to talk about cross border cooperation in Waterton-Glacier International Peace Park. On the way, we spotted a number of opportunities for B-Roll from wind turbines, scenic shots of the foothills and even a passing train. We also realized that the townsite of Frank, AB was only 20 km out of our way which allowed us to film one segment of the course that referenced deals with the massive rockslide that occurred in Frank in 1903. The scars of the slide are still surprisingly visible which provided us with some amazing B-Roll!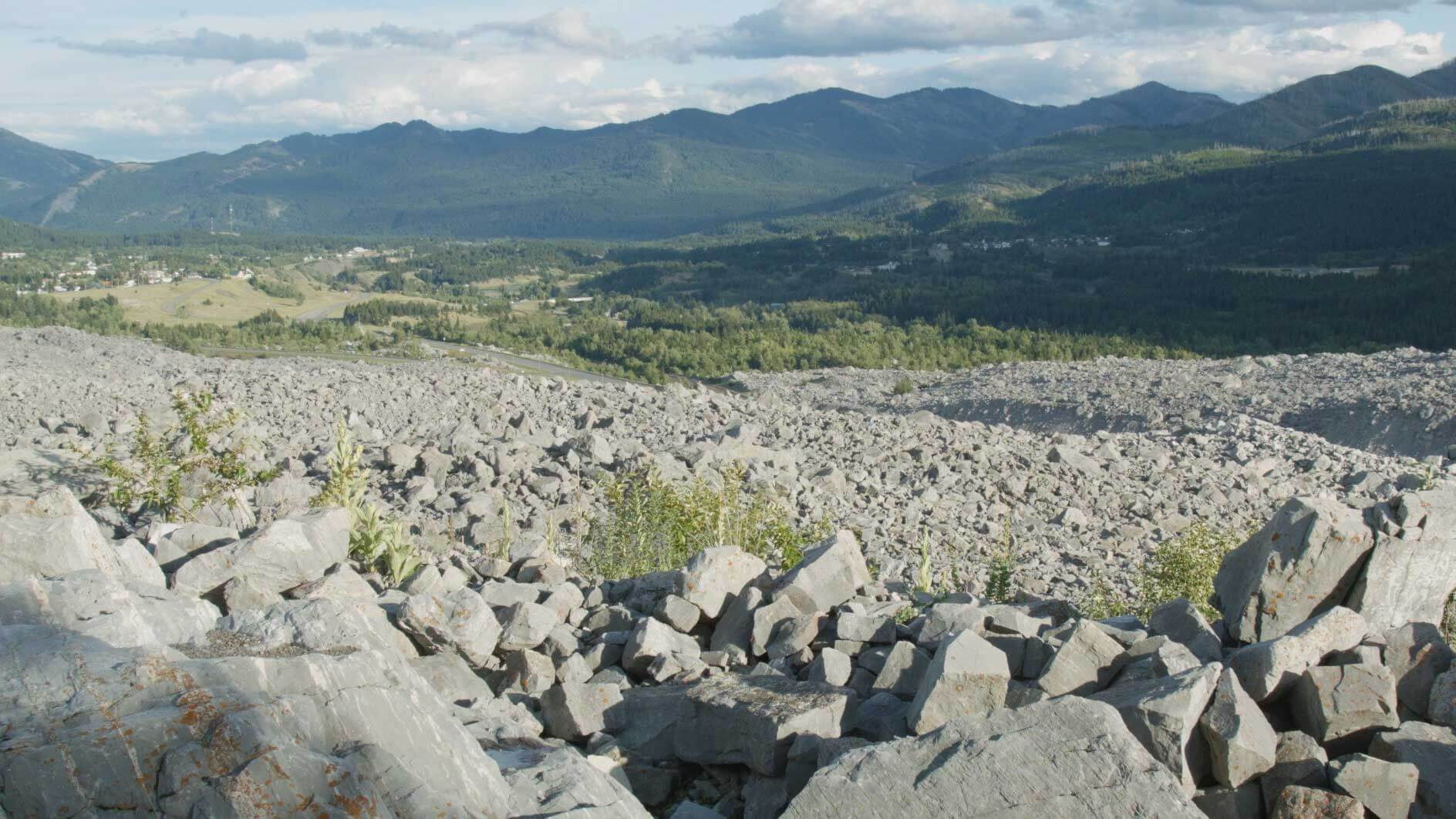 Filming a project the size of Mountains 101 wasn't an easy task. By giving ourselves the time and flexibility to film when opportunity knocked, we were able to capture more B-Roll than for any previous Onlea produced course, and make Mountains 101 a huge success.
---